Skateboard T Tool
Multifunction Wheel Bearing Skateboard T Tool Wrench. The convenient all-in-one compact design of the new Independent Black Skateboard tool is perfect for tossing in your bag so you're always prepared. Keep your board fine tune thanks to all the necessary socket sizes to adjust and fine tune your trucks and wheels plus a handy bearing press and remover and a 5/16" axle re-threader in case your truck axles get stripped.
Description
1. Independent all-in-one skateboard tool.
2. 9/16", 1/2", and 3/8" sockets.
3. 7/32" and 1/8" Allen wrench.
4. Phillips head screwdriver.
5. Bearing press and remover.
6. 5/16" axle re-threader.
7. Independent logo detailing.
Related Products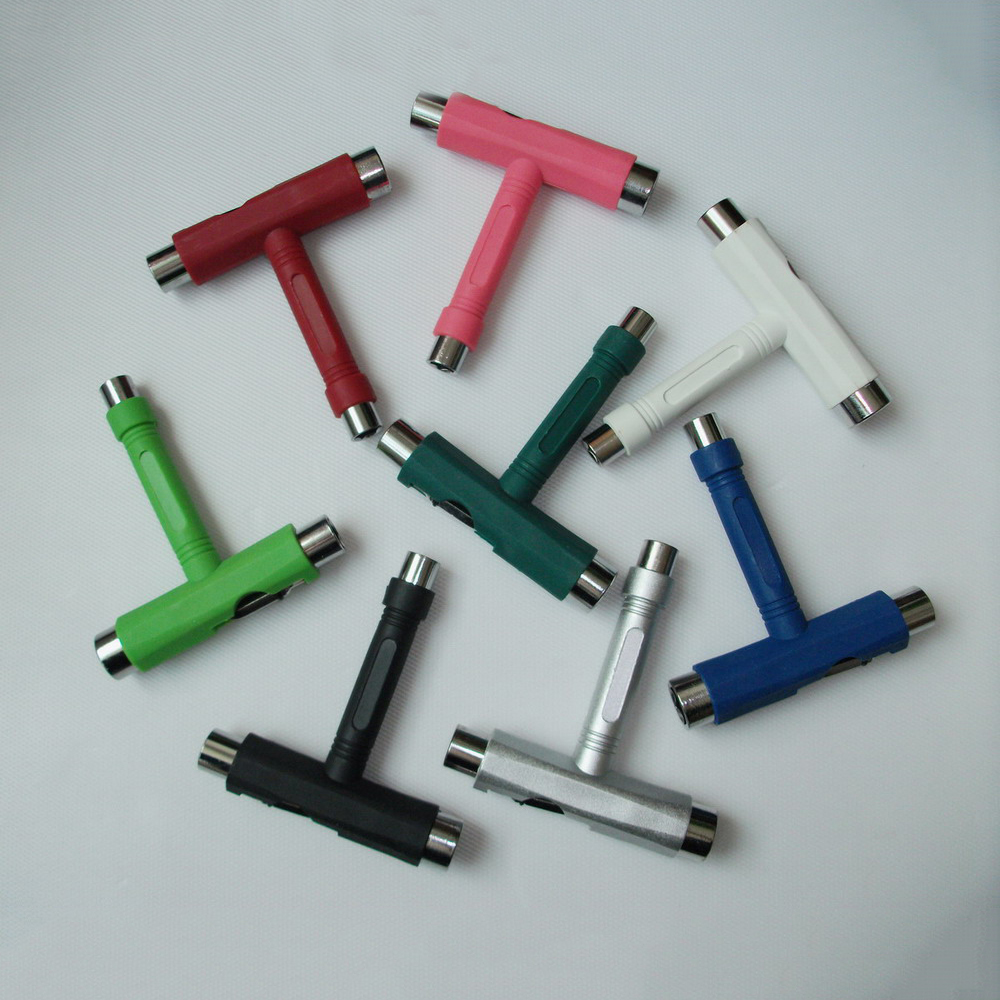 Your multifunctional skateboard tool with sockets of 9/16", 3/8", and 1/2".
Slide out allen key and screwdriver head for mounting hardware. Item comes in assorted colors of black, pink, red, white, greenorange, and blue.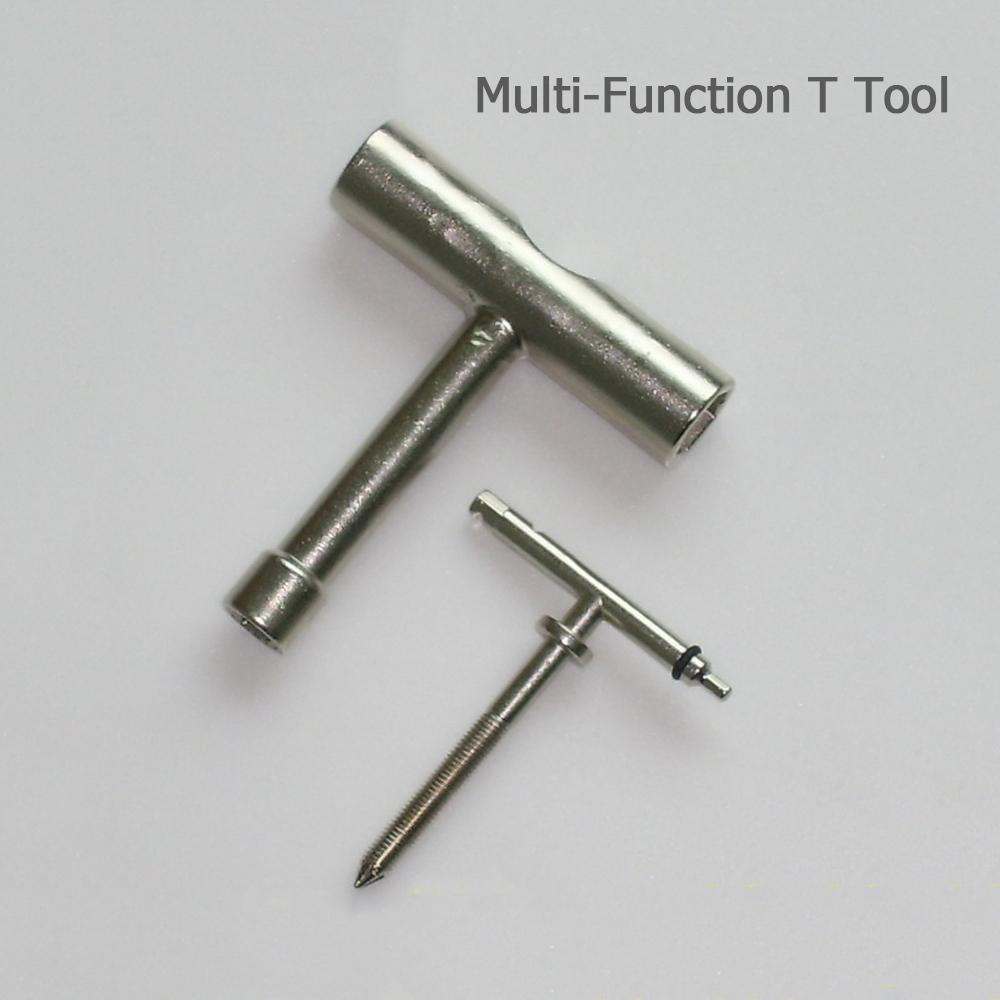 Slide out screwdriver
1/2'' socket wheels
Allen wrench
Phillips
3/8'' socket hardware
9/16'' socket trucks